Being rather busy had meant I hadn't been out for a hunt for perhaps a month, it also meant I'd had to trim back my planned 4 days of chasing stags to just a solid overnighter and leaving my hunting buddy for a solo second night. But hey I was lucky to be getting out.
With me on this trip was a good mate Mark and the objective was to have a laugh, stretch the legs and find a mature stag.  We did well on all fronts.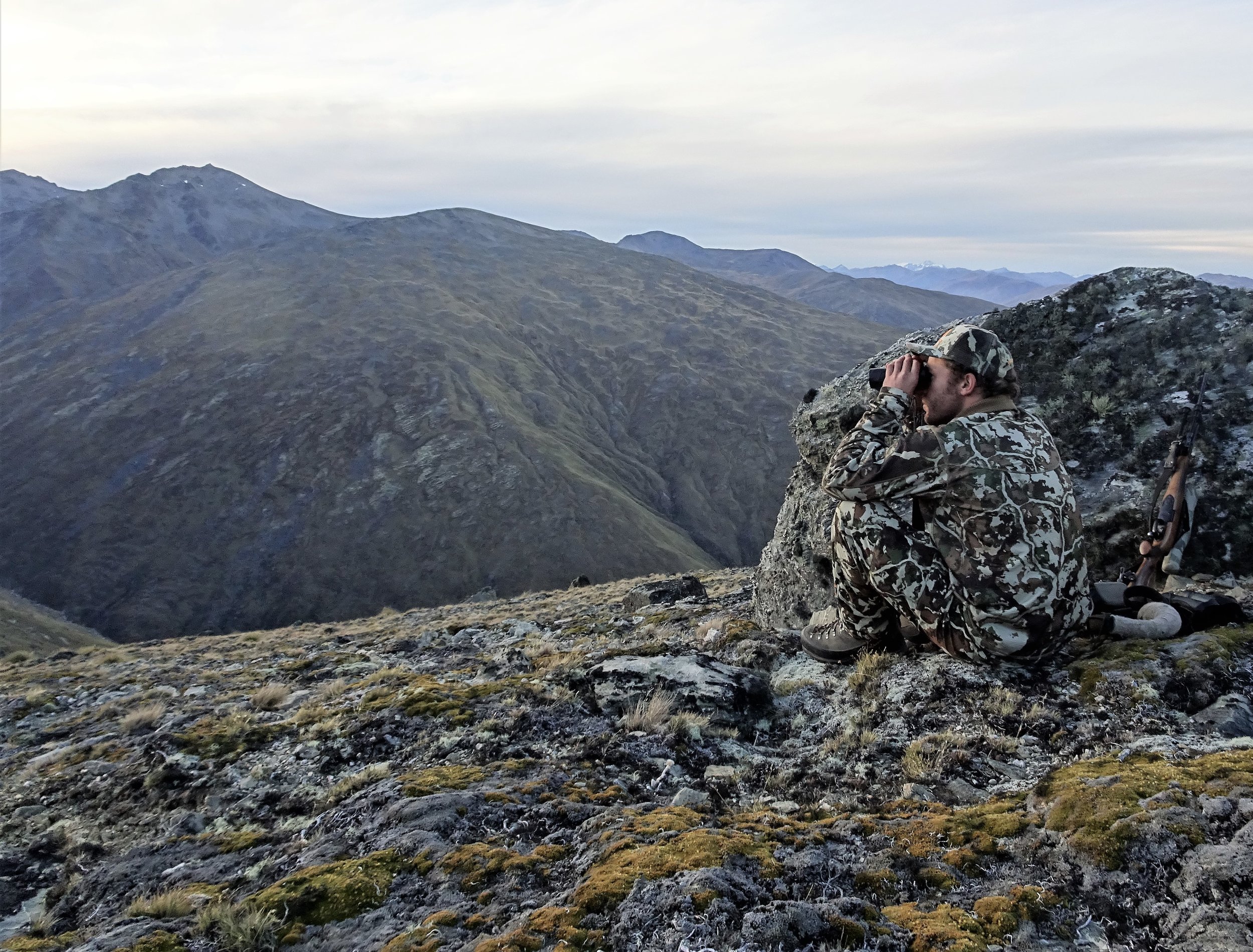 Firstlite Fusion camo doing the job
We had the privilege of driving across private land to access the public land beyond.  Having not really thought this driving bit through I had shown up with a single serve dehy meal and a couple of muesli bars.  Luckily Mark had for change thought ahead, bringing real food and even a couple of beers to wash it down with.
The evening was spent walking a big loop from the truck and trying to catch up to the infrequent roars we were hearing before the light ran out.  We never managed to lay eyes on the stag but we did see a few other animals out and about doing their thing.
Not so used to being anywhere near the truck, we took full advantage by cooking on the tailgate and drinking a beer.  Even opting to just sleep in the truck instead of battling with tent pegs in the rocky ground.
Luci Lights have to be one of the best new products we've seen and have quickly become a favorite with the PointsSouth guys. 
After a pre dawn breakfast of bacon, hash browns and black pudding we were off to investigate the source of a few solid roars and found a very young stag hanging around with 6 or more hinds.  With the roar really only just getting started we decided to carry on down the ridge we were on in case there was a bigger stag nearby waiting to swoop in once the hinds had actually started cycling.
We lucked in finding a mature stag and after an easy stalk into 250 yards we soon realised that this was exactly the sort of stag we were looking for.  Mature, long enough and carrying 14 points Mark quickly got set up behind the rifle and put a solid shot right on his shoulder.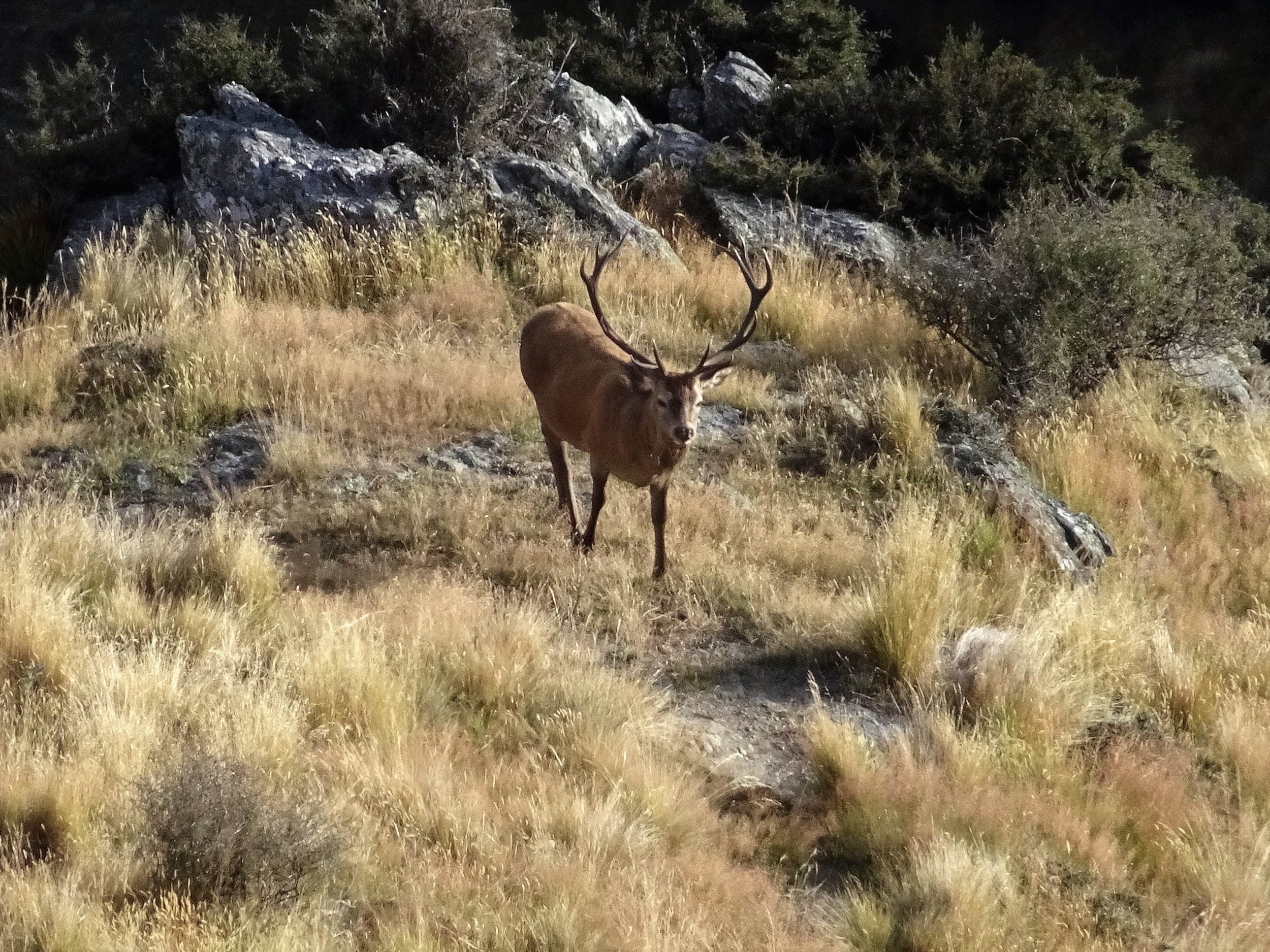 After plenty of laughs and some photo's we caped him out ready to drop straight in to David Jacobs and to eventually end up gracing Marks wall.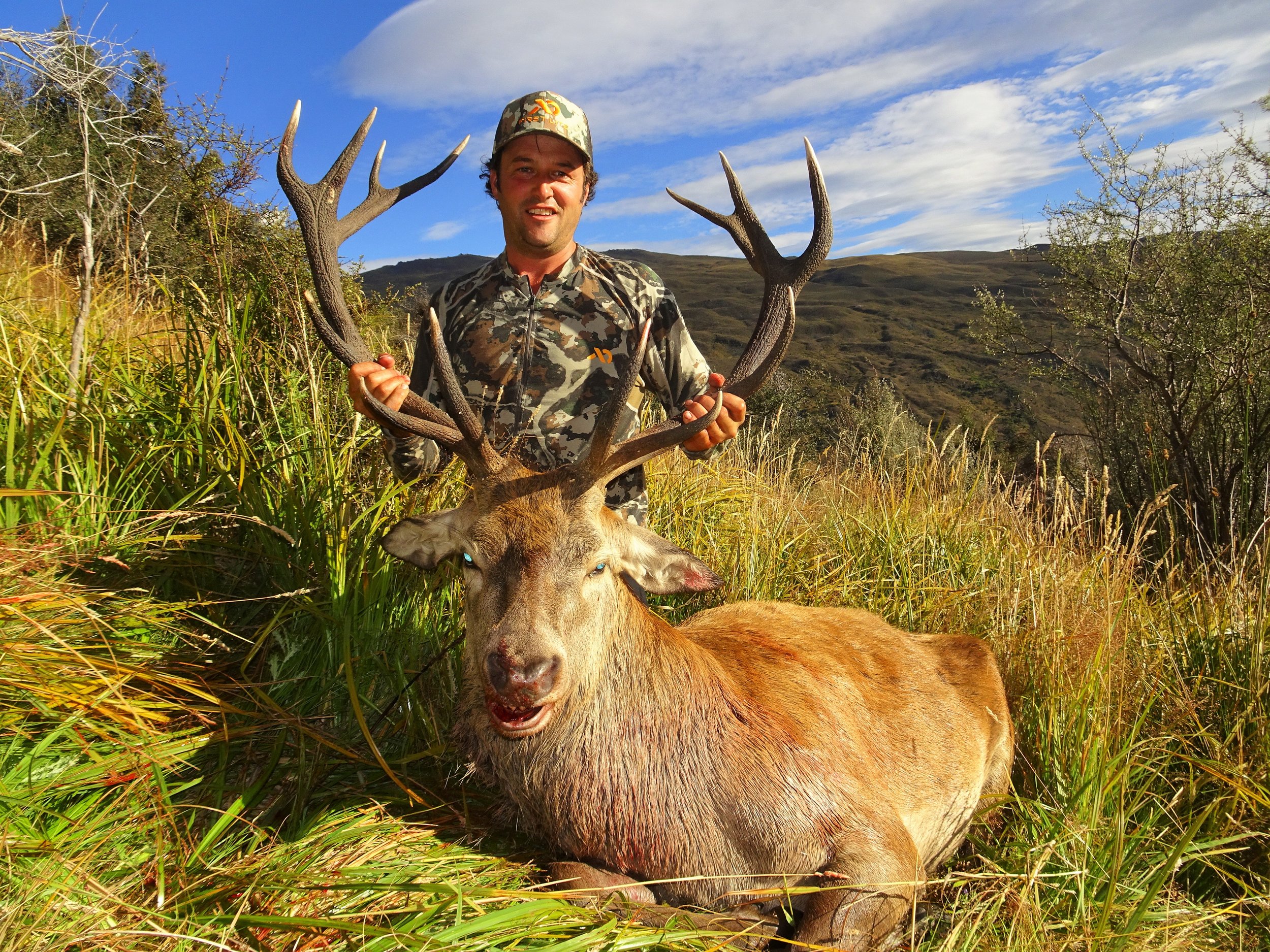 Full loaded with meat and the head we had the usual realisation that we had in fact dropped a lot more vertical than we had thought,  and this was about to become a long grovel straight up hill. [Always nice to see the truck after a solid carry.
Our short window for hunting had worked out surprisingly well and also extremely comfortable with all the good food the truck had kindly packed in for us.
With all the feed that's been around there was always going to be some good stags shot this year,  and this ones going to take a bit for us to beat.  But we will keep trying.