Taupo, Waikato 23 August 2018 – The Kaimanawa Hunter Liason Group have laid down their guns and picked up automatic Goodnature A24 stoat traps and hiked into the Kaimanawa Forest Park to establish an extensive pest control trap network to protect the endangered whio, (blue duck).
A recent survey by the recreational hunter-led group has revealed a small and vulnerable whio population of just one breeding pair in each of the Kaimanawa Forest Park's Kaipo and Oamaru streams. These two pairs are just a few of the estimated 3000 whio left in existence. The whio is endemic to New Zealand, and its population had been steadily dwindling since the introduction of invasive pest species such as stoats, possums, and rats.
Image @ PointsSouth 
"For some time now the group has been working with the Department of Conservation on a variety of volunteer projects to aid in local conservation efforts, including clearing bush tracks and maintaining DOC huts in the park,"says Kaimanawa Hunter Liaison Group co-ordinator Gary Harwood. "We decided to put our hunting knowledge to use and work together to help make a pest-free sanctuary in the Kaimanawa Forest Park so our endangered whio can flourish."
The Kaimanawa Hunter Liaison Group has been granted vehicle access to a remote part of the Kaimanawa Forest Park through the private Poronui Lodge property- without which, the project would not be possible so a special thanks must go to Poronui for their willingness to help this exciting project eventuate. The installation of 108 Goodnature A24 automatic traps occurred over a two-day layout along 10kms of the Kaipo stream.
Image Supplied 
The A24 automatic trap, developed by Wellington conservation technology company Goodnature, is the world's only predator trap which self-resets up to 24 times before it needs to be serviced by a human. It has been proven to reduce pest populations down to near undetectable levels and keep them suppressed of rats and stoats. The network of traps will reduce the impacts of these pests on the New Zealand native birds.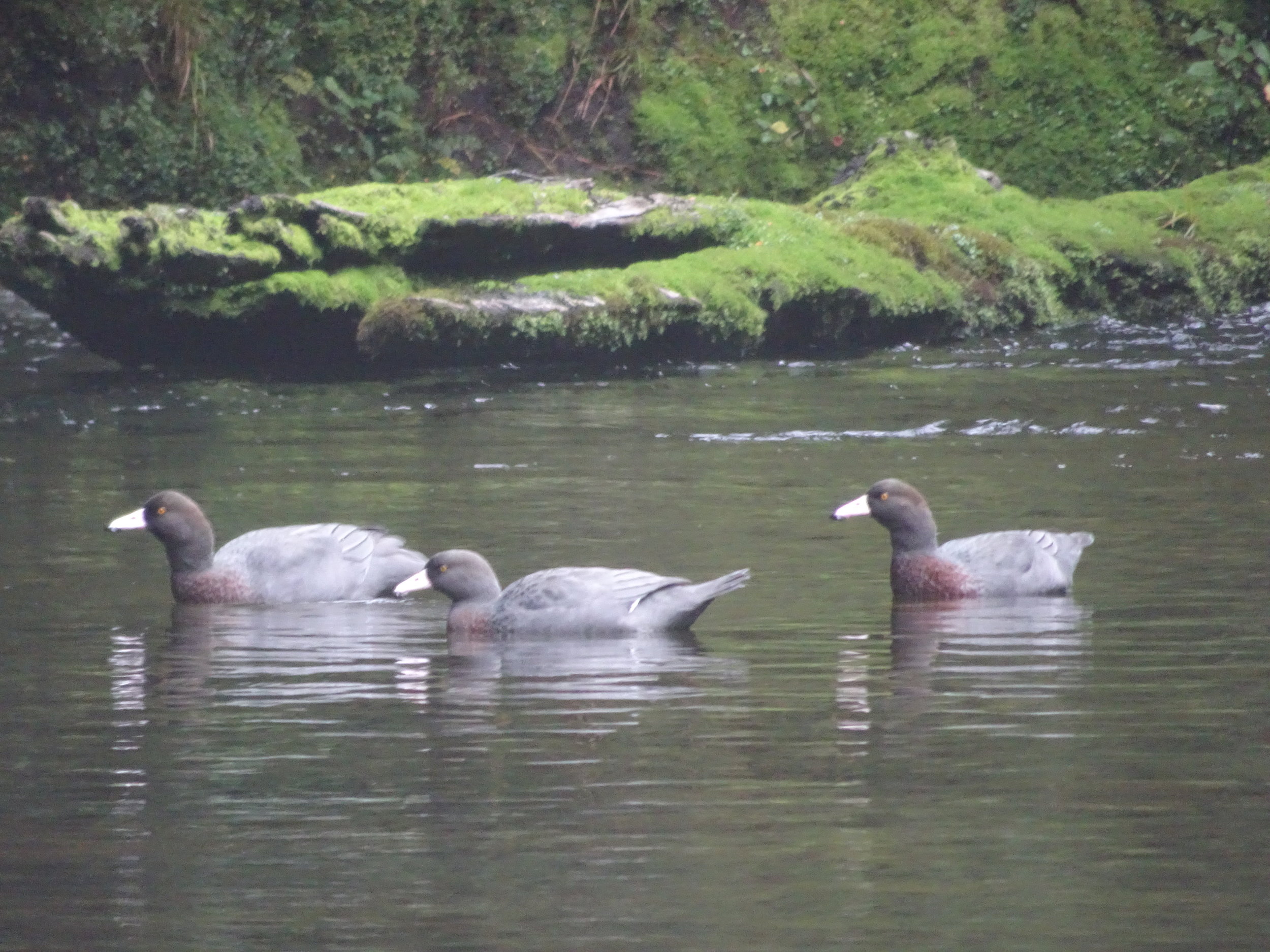 Image @ Luke Potts 
"It's a priviledge to be a part of this community-led initiative to help achieve New Zealand's wider conservation goals," says Goodnature's technical expert Sam Gibson. "Providing the technology that helps bring down predator numbers, and subsequently boost endangered native bird populations is part of Goodnature's mission and it is consistently inspiring to see such commitment at the grassroots level in community initiatives like the Kaimanawa Hunter Liaison Group."
The Kaimanawa Hunter Liaison Group is made up of volunteers from multiple hunting groups, including the Central North Island Sika Foundation, Hunters and Habitats, and New Zealand Deer Stalkers Association Taupo branch. These volunteers meet with the Department of Conservation twice a year to discuss topics of mutual interest at a grass roots level.
"Each of these groups contributed $5,000 towards this project with Bayleys Real Estate Taupo  joining the conservation effort as a major sponsor, contributing another $5000 on behalf of the Sika Foundation. It is a joint effort to help re-establish a once healthy whio population in the Kaimanawa Forest Park," says Harwood, "This has resulted in a total of $20,000 to be committed to controlling invasive predator species in the Kaipo stream area of the forest on an ongoing basis with the goal of extending this initiative throughout the Kaimanawa Forest Park over time."
Dave Lumley, local operations manager for DOC says, "The Department is most appreciative of hunters support for this work and is a great example of increasing community support for control of predators nationwide on public conservation land".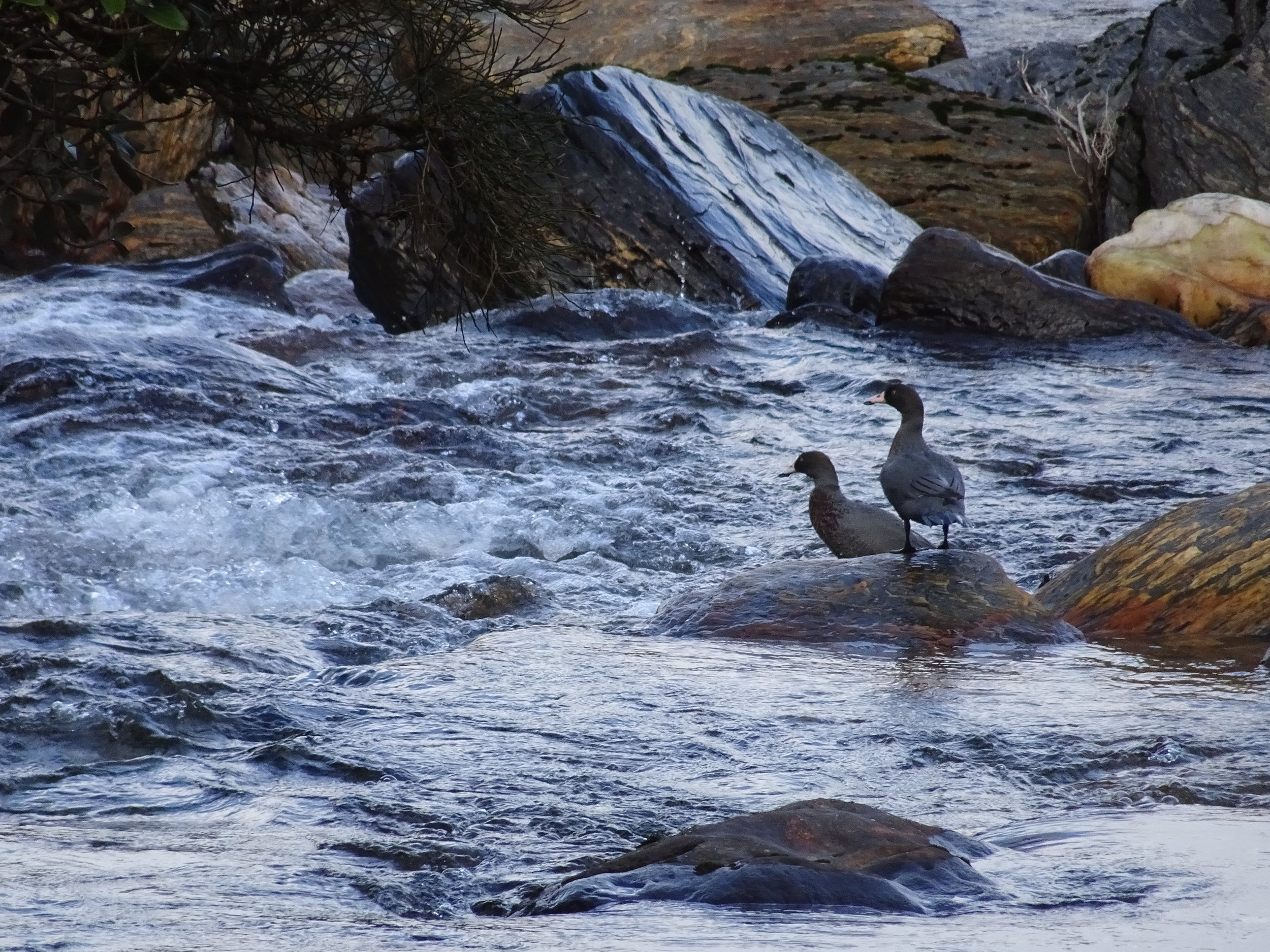 Image @ PointsSouth 
Hunters have a significant interest in conservation efforts due to the extended periods of time spent in the forests of New Zealand. Spotting whio, and other endangered native birds is not uncommon – but the numbers have been steadily declining for decades. Group members say that this latest effort to protect these endangered whio demonstrates the role that hunters can play in conservation efforts across New Zealand. However hunter-conservationist Cam Speedy, of the Sika Foundation, believes we have turned the corner in whio preservation efforts.
"Stoats are the main cause of death for many whio chicks and this is stopping whio populations from being able to recover and grow in many parts of the country," says Speedy. "Whio conservation efforts have been incredibly successful in other areas of the Central Plateau and we are seeing bird spillover into areas of the Kaimanawa Forest that aren't protected through predator control traps. If you can control the stoats, you can significantly improve the whio's chance of survival through the nesting period when they are at their most vulnerable."
"Hunting is conservation, and hunters are conservationists," says Speedy, "Spending time in the native bush develops a spiritual connection between the hunter and the natural environment around him- seeing flourishing forests, clean water, and thriving populations of native species fosters a deep respect for the natural world around us, and a drive to do our bit to protect it."
Image @ PointsSouth
Marty Noakes on the job - image supplied