It all started with Phil scoring a ballot into the Edison River campsite May - June 2017.
Ghetto Dave who was a replacement himself couldn't make it. So there was now an open spot, so I jumped at the chance and organised the time off work. The journey started with pick up at 4am Friday in order to make our date with James Scott (our pilot for the trip) early on Saturday morning. Driving from Palmerston North to the base of Fox Franz Heliservices was long and tiring but the amazing scenery made the journey bearable. The scenery on the drive down proved to be nothing in comparison to what we would experience on the flight in, and the view from camp was simply breath-taking.
The fly in was spectacular, our excitement peaked as we spotted bulls from the chopper. We also begun to get a feel for what we had gotten ourselves in for. Caleb and myself were virgin Tahr hunters and those hills sure looked amazing; although steep, slippery and dangerous.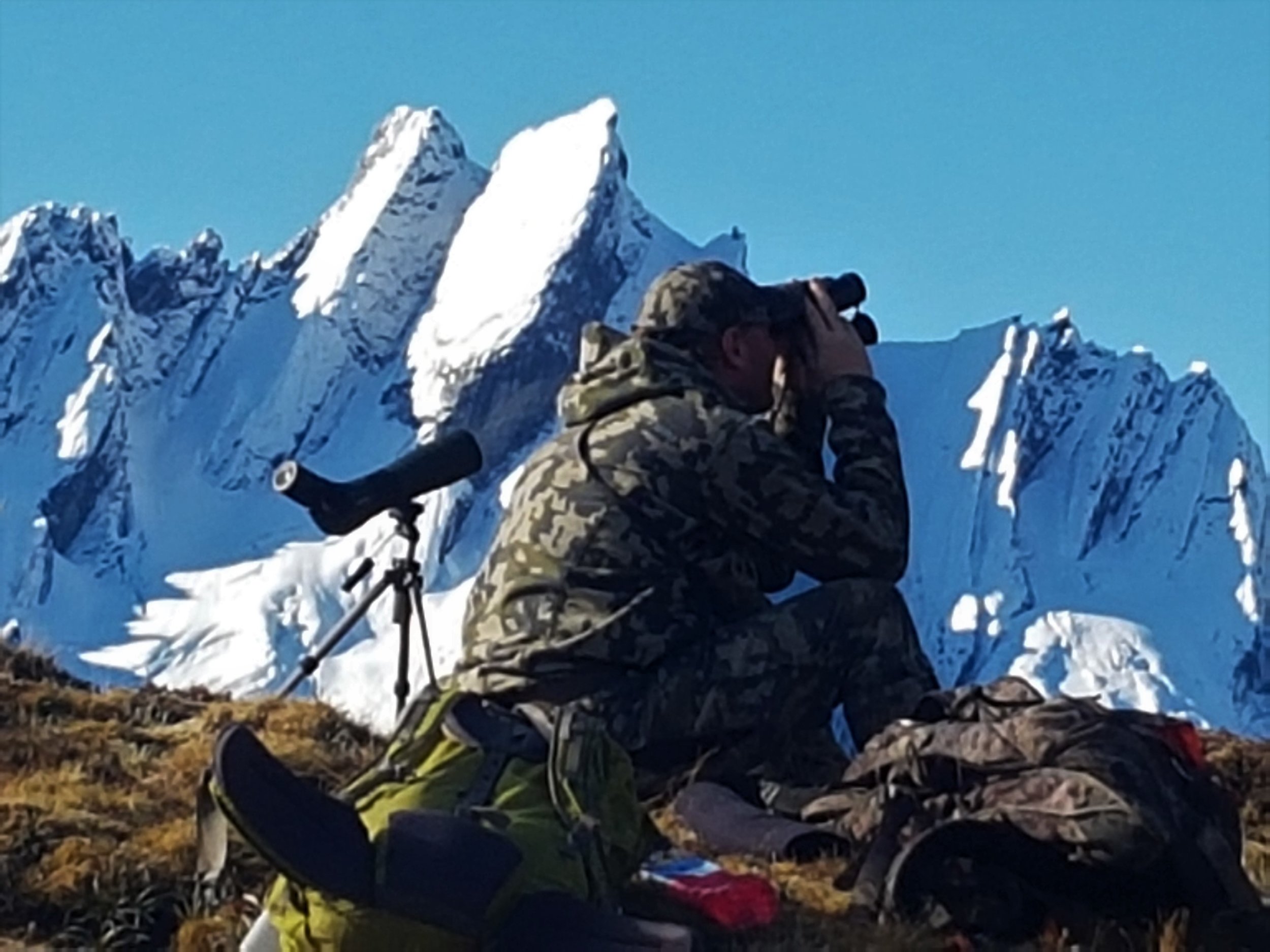 We set up camp and made plans for the afternoon. The decision was made to split up, Phil and Caleb paired up and took off up stream. This left Alistair and myself to scramble up a steep side creek onto the ridge adjacent camp, luckily managing to keep our feet dry in the shallow river crossing. We slowly made out way to the top after cresting several false tops, where we sat back in the sun glassing and taking in the view. Alistair spied a large mature bull way up top, he was standing under an overhanging rock with his blond mane blowing in the wind, Alistair pulled out the spotting scope and confirmed he was a shooter.
As we watched and waited for his next move several smaller bulls and a few nannies started moving down towards us. It amazed me how easy they got around on vertical rock faces. The big blond bull was stubborn and even after several of his nannies worked their way down out of the bluffs he stayed put. As we worked our way around the ridge trying to get another angle on him we spied a lone bull, he was mostly hidden in some rocks with just his head in view. He was at 600 yards and facing us. We could see he had a solid head with great curl, he looked very even and just awesome. We put the spotter on him and as soon as he turned sideways I said to Alistair this is my bull and we hatched a plan to get a shot.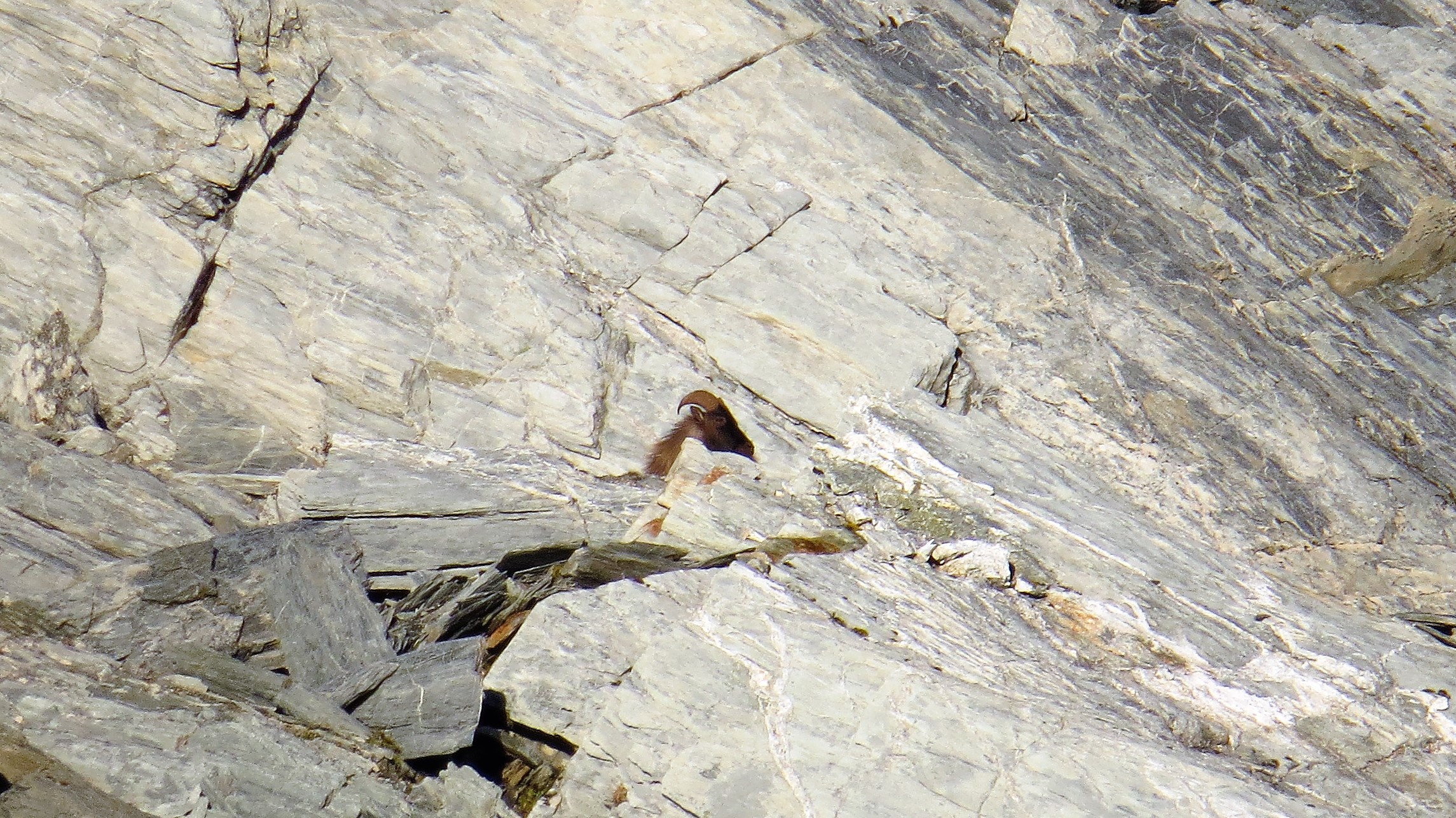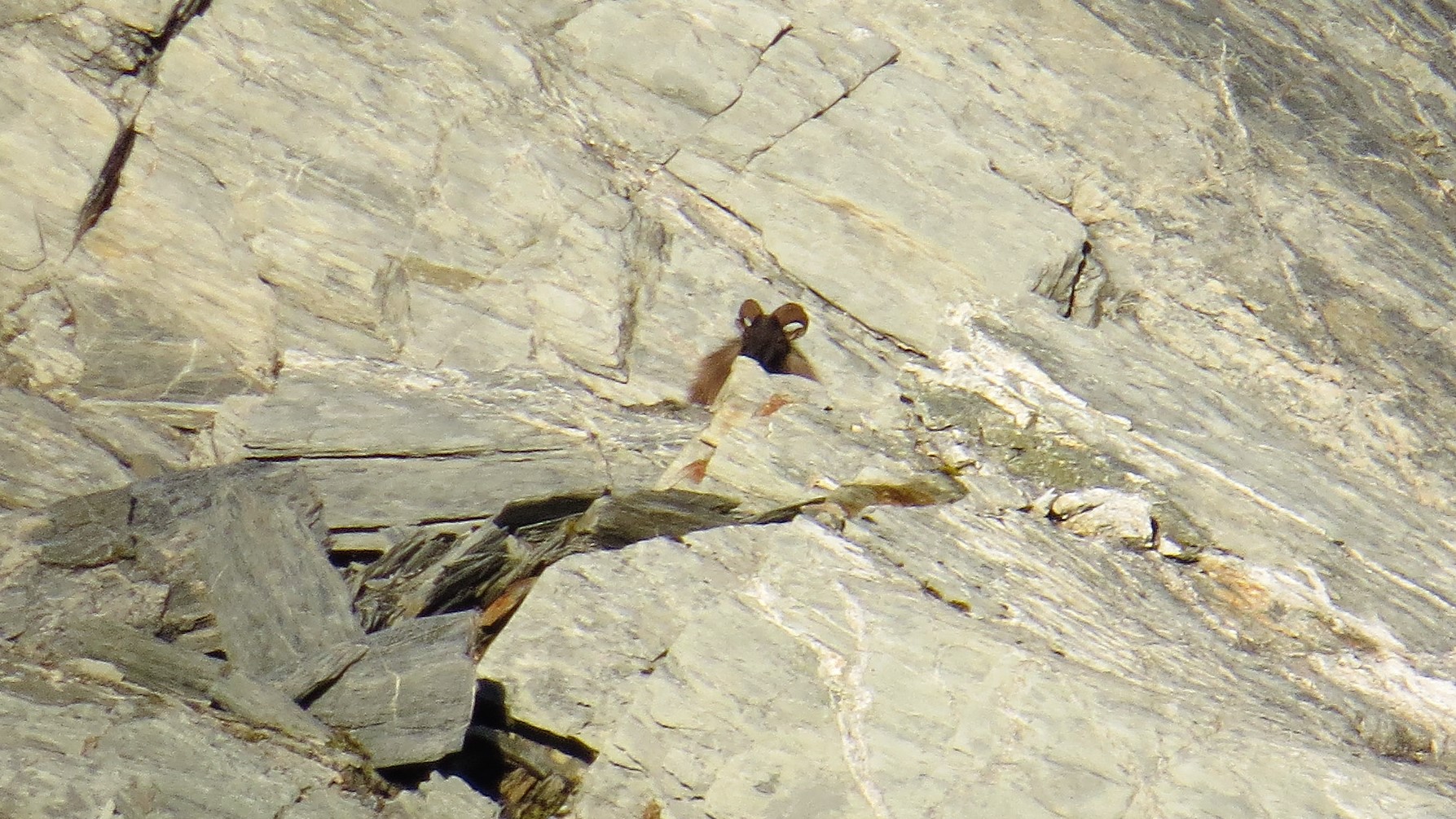 We slipped out of sight and began closing the distance. After picking our way through some dead ground and cresting a small rise we figured this was a close as we could get. We found a good flat rock and got set up, distance was 435 yards with no wind, the angle was just steep enough uphill to need to prop up the bipod with a couple of small bags. We waited for a few minutes for a shot, after what felt like ages he finally stood up, looked around and had a scratch. He then walked to the right a little presenting a nice broadside shot, I needed no second invitation.
I gently squeezed off, the 168VLD from Alistair's R93 7mm Rem Mag did the business, passing through his chest and smashing his offside shoulder to bits. He was hit hard, a short struggle saw him go about 6 feet before realising there was no hope and flopping over just out of sight. We made it over to him just as light was fading, the route up wasn't pleasant but we made it just in time to score a couple of pictures as the sun was going down.
We took the head then slid him further down the face where we could skin him out. The trek back to camp was all smiles despite the fact that it was slow going under headlamp with heavily laden packs. Overloading the Exped pack's 23kg weight limit with the skin/head plus some meat and gear, we slowly made our way back to camp. Under the weight and in the dark, the trip back took a couple of hours, it felt longer if I'm honest, but lucky for me it was mostly downhill. We arrived into camp to the smell of cooking. After setting down the pack, much to the relief of my shoulder (which I had surgery on only a few months ago), we finally got a chance to run the tape over him. He had a good amount of age and went 13" and I was absolutely stoked to say the least! Seeing that tape brought a flood of excitement and elation.
It is difficult to put in to words the sense of achievement after all the planning and preparation for a trip like this. And it was only the end of day 1! My First Tahr and one that I will never forget, I'm now addicted to the Southern Alps and already planning a return trip.
Cheers Shane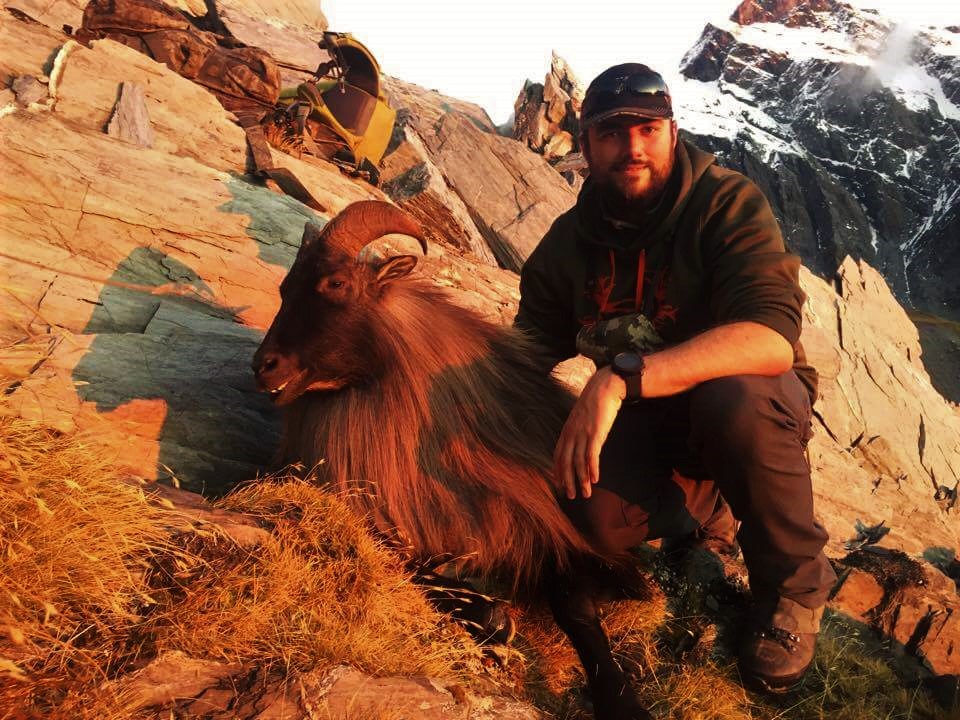 Editors Note
Many thanks for the contribution Shane, that's an awesome first bull. I'm glad your now hooked as that one might take a little beating! Well done from PointsSouth.