I can't remember where I first heard it, but it's a pretty common phrase when it comes to hunting.
You're not going to shoot a big one if you keep shooting the little ones
It was late June that  Luke Potts and myself headed into what is for sure one of my favorite sneaky little valleys somewhere between Wanaka and Haast. Like a lot of these valleys it holds both Chamois and deer,  and given it was late June there could well be a few bucks hanging around as well as a chance of bumping into a stag or two on the sunny faces still trying to fatten up for winter.
After a very early start and a long walk to hit the tussocks we started the usual process of carefully glassing then moving on to make the most of the prime first couple of hours of the day.  We had somehow both neglected to bring a spotting scope, which ended up costing our legs a bit more of a work out when Luke spotted what appeared to be a nice wide stag directly above us.  Being just that bit too far away to make a call with just the bino's it was off up the hill using the gutters and folds to keep out of sight.  After a solid climb we finally glanced carefully over the rise hoping the stag hadn't moved too far.
He hadn't and was feeding away quite happily, oblivious to the two now out of breath hunters only 60 odd meters away.  We could see this stag was nice and even but unfortunately he was only carrying 10 points.  After a bit of back and forth it was finally decided better to leave this guy in the hope he would throw 3 up top the following year,  and looking back at the photo's it looks like he has a good chance of doing so.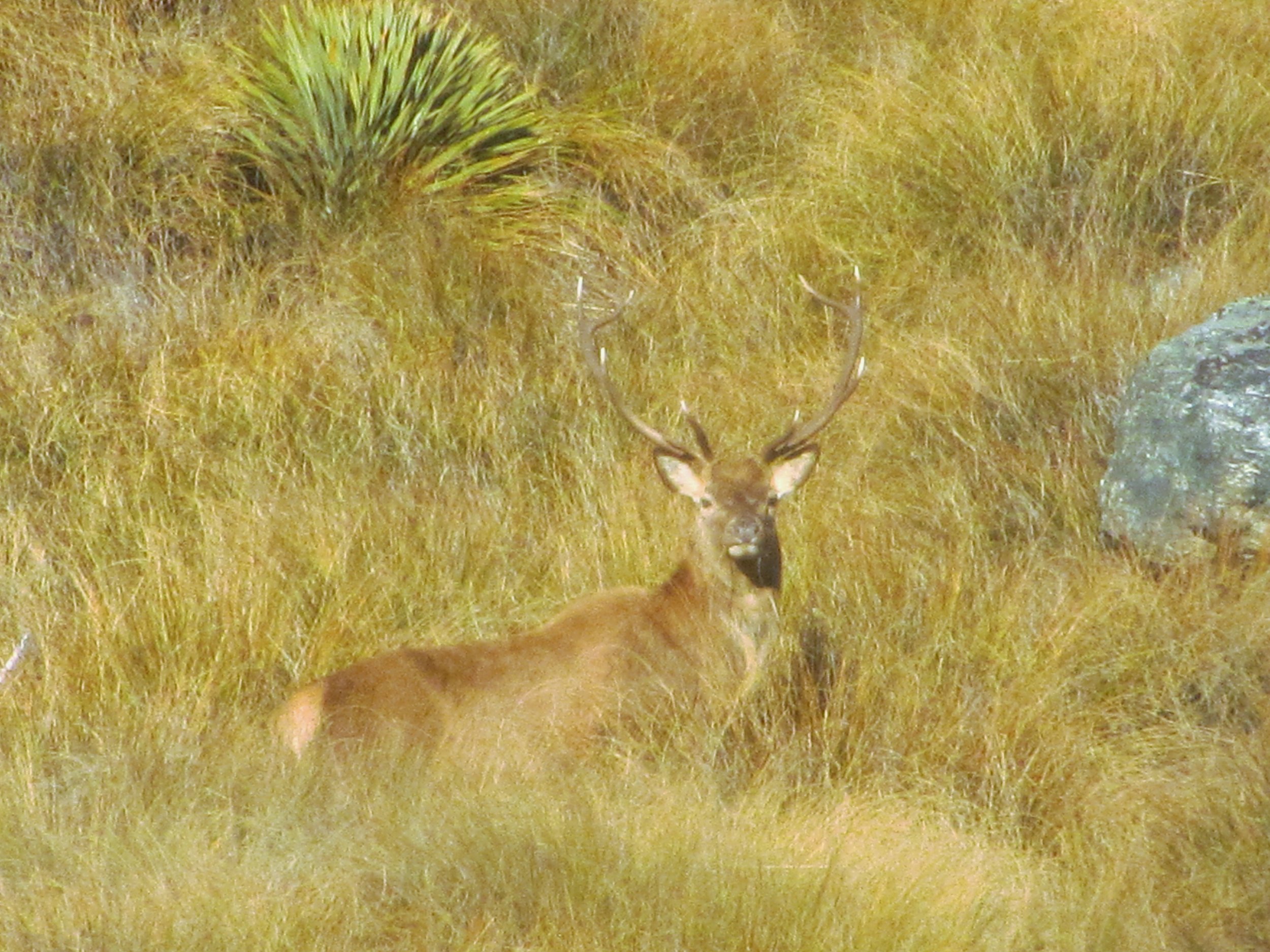 So after a few photos and a bit of footage it was back down the hill to head further up the valley to hopefully find a few chamois kicking around.  And it didn't take long, not far up the valley Luke spotted what looked like a really good buck.
Now there's a few ways this game gets played.  I know a lot guys who run the program where whoever spots it first gets first option.  Not so with most of the guys I hunt with, we tend to take a very long winded "turn about" approach.  Luckily Luke's now got a number of extremely fine examples already on the wall,  so I wasn't going to say no when he suggested it was my turn.
Again kicking ourselves for not having the spotter but adamant this was a shooter based on the length and the obvious spread, it was off up the hill.  After another very straight to the point climb, we finally snuck into a shooting position.  It took us about ten minutes to locate the buck, bedded down at the base of a small cliff and staring straight at us.
No sooner had I unstrapped the rifle and the buck was standing up looking to move off.  Close enough to not bother about ranging him it was quickly chamber a round and a bit of a rushed shot, hitting a touch high but still dropping him on the spot.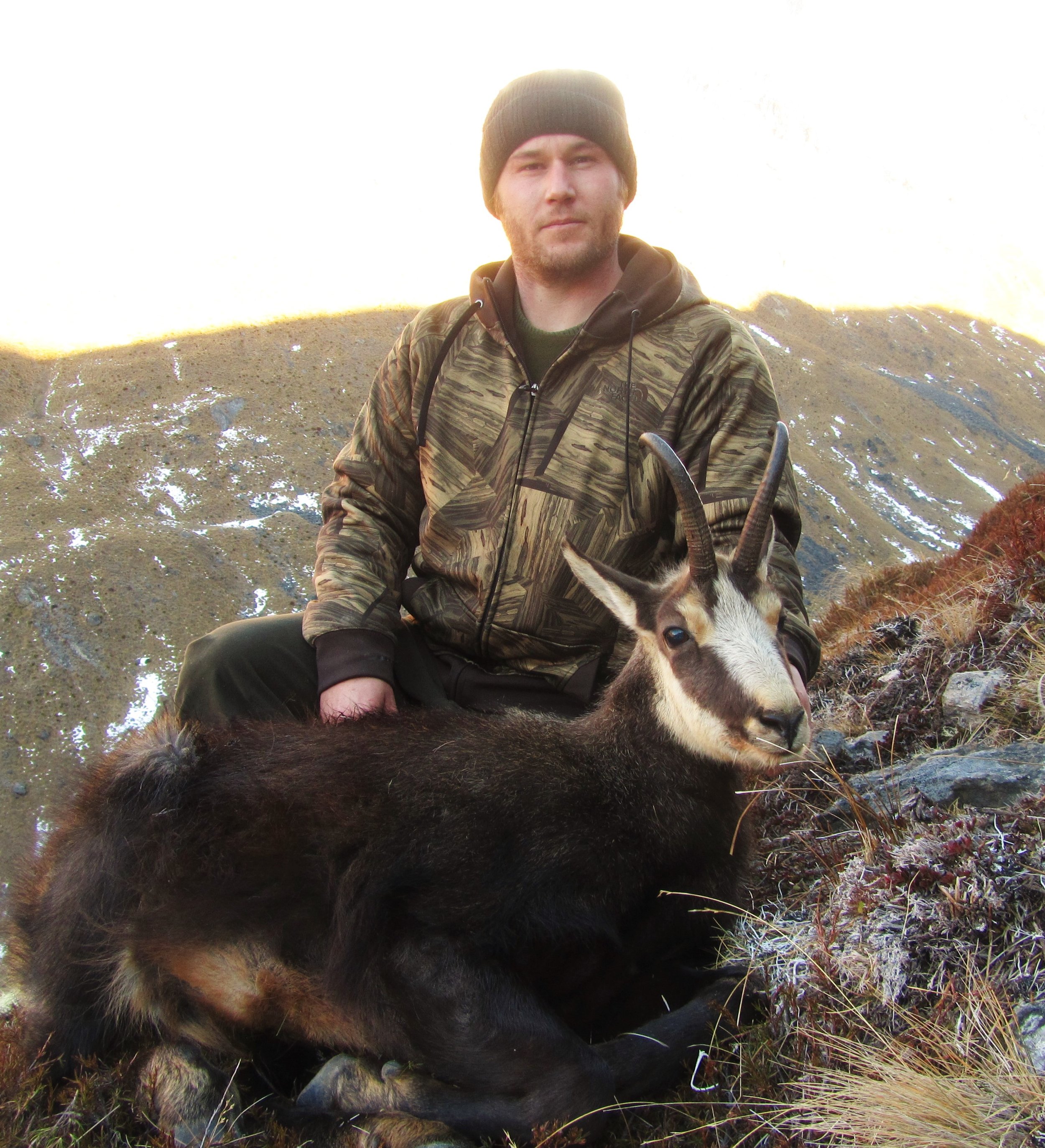 At this point we were both very happy about doing the right thing with the stag earlier.  Approaching the buck he certainly looked good but on closer inspection he had unfortunately broomed quite a bit off both tips. 
Always look at the hooks
Measuring excruciatingly close that 10inch mark was a little painful, but the true trophy was that this buck at least 10 years old.  Had he had even some average hooks he would have gone well over 10 inches. The reality is that we should all be putting more emphasis on the age of an animal than its length, this way those truly good animals will hopefully reach their full potential.
Don't forget the spotter
Forgetting the spotter certainly cost us a few calories and quite a bit of time in having to climb the hill to assess the stag.  I find the best set up is to have the same tripod attachment on your spotter and your camera,  that way "shooter" or not you're going end up with some quality memories. 
Thanks to Luke Potts for the images and footage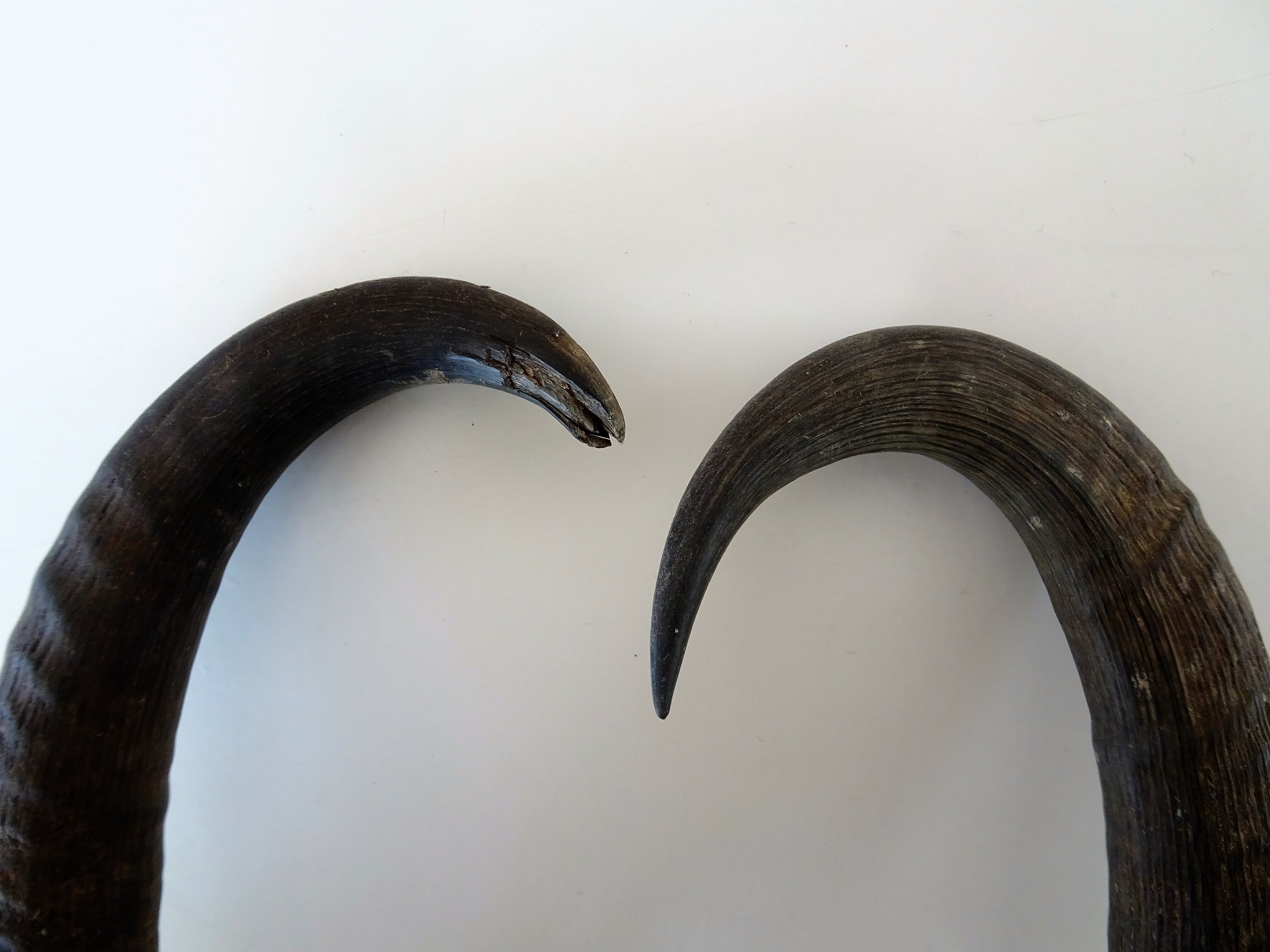 Broomed  tip of an old boy with an average example of a buck hook for comparison.